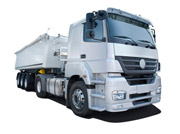 This course is designed to teach experienced LGV drivers to assess the driving ability of fellow drivers and consists of:
Use our Course Selector for prices.
5 DAY TRAINING COURSE (maximum of 2 candidates)
The aim of this course is to provide tuition by our qualified instructor on the following points:
Personal driving standard
Fault identification
Fault analysis
Vocabulary & Phraseology
Directional Instruction
Report writing
During the course, candidates are continually assessed against the criteria and are given a pass / fail result at the end of the course.
NB: All candidates must be in possession of an appropriate licence for the vehicle type.